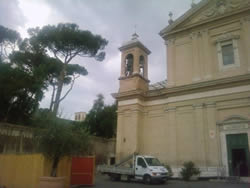 Using the-art facilities and highly qualified technicians, the company is committed Brevetti Giannattasio in research and development of new technology and better methods for the construction and installation of electric bells and tower clocks.

A pool of engineers is constantly working to design and programming of new systems related to the correlation of electronic bells and dynamic, with an eye to the attractive appearance of the equipment.

This allows the company to offer Brevetti Giannattasio and maintenance services to its customers to ensure the proper functioning of our elected representatives and our bell tower clocks. The ongoing study and resolution of technical problems made the table allow the company to position itself in the market as a forerunner of advanced systems and great reliability.
Brevetti Giannattasio: from 1961 to the towers of the World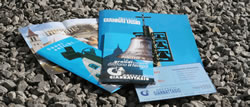 In 1961 in a small shop in the old Salerno was born, the Voco ELECTRONIC thanks to the inventiveness and commitment of Eleuterio Giannattasio, founder of the family of bell ringers. In a few years he founded the company managed to gain market share more and more consistent, and in 1977 it became necessary to transform the company and introduced a new, functional structure and a new look. Thus was born the Brevetti Giannattasio S.A.S. that using the ideas of the founder's sons in a few years became the industry leader. Since 1996 the company, directed by Sergio Giannattasio, operating with great success all over the world thanks to the creation of new and modern systems of electrification bells meet with the agreement of experts, ministries and prelates. The staff consists of highly skilled technicians and experts to give all achieved a degree of reliability that is unmatched.